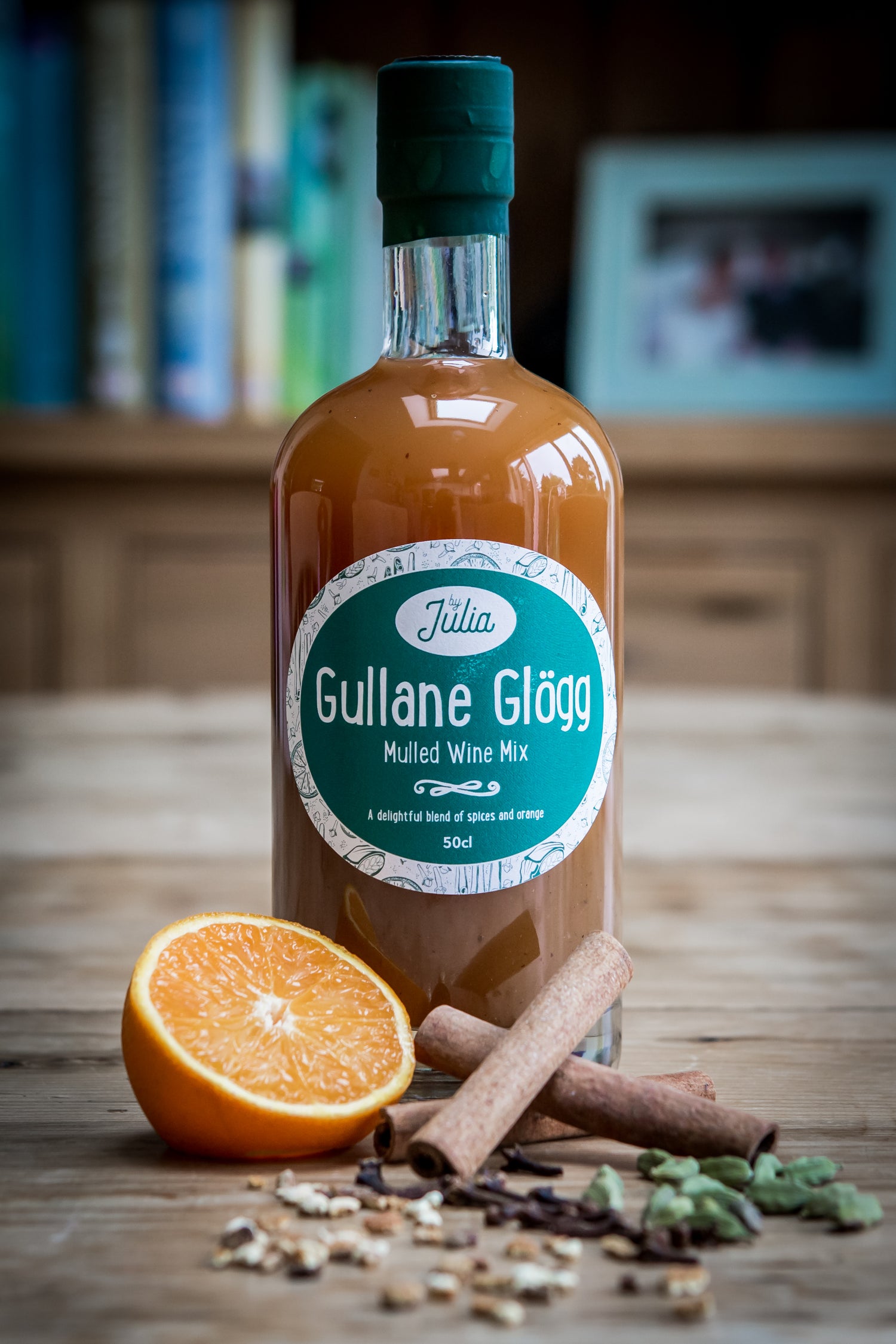 The story of Gullane Glögg
In 2014, I was on the fundraising committee of our local Playgroup and was organising the annual Christmas Fayre. We thought it would be good to serve mulled wine to help get everyone in the festive mood.
So I decided to try and make a mulled wine mix that would taste delicious and could literally just be added to the wine, heated up and served! After numerous attempts of trying different blends of various spices and juices, I eventually found a blend which passed my taste test and I hoped would be enjoyed by those at the Christmas Fayre. Thankfully on the day people commented on how good it was and a few even asked if I could make some for them to have at home, so I did… "Julia's Easy Mulled Wine Mix" was born…
The following year it was a lovely surprise that several people requested "Julia's Easy Mulled Wine Mix" again, so this time I bought some nice bottles to put the mix in. The New Year arrived and I didn't think any more about it but then in Autumn 2016 I was astounded at how word must have spread as I was again inundated with requests for my "Easy Mulled Wine Mix", I have to admit I began to get excited at this point.
I also discovered, one Friday evening, that as an alternative to Mulled Wine, the mix works really well as a mixer with sparkling wine as "Winter Fizz", this combination has gone down very well too! 
Boosted by this demand I decided, in 2017, to take the plunge and make a business of it, so in Autumn 2017 Gullane Glögg by Julia was launched. (In case you are wondering Glögg is Swedish for mulled wine!)
In September 2020 Gullane Glögg was awarded 1 star in the Great Taste Awards 2020!
Buy Glögg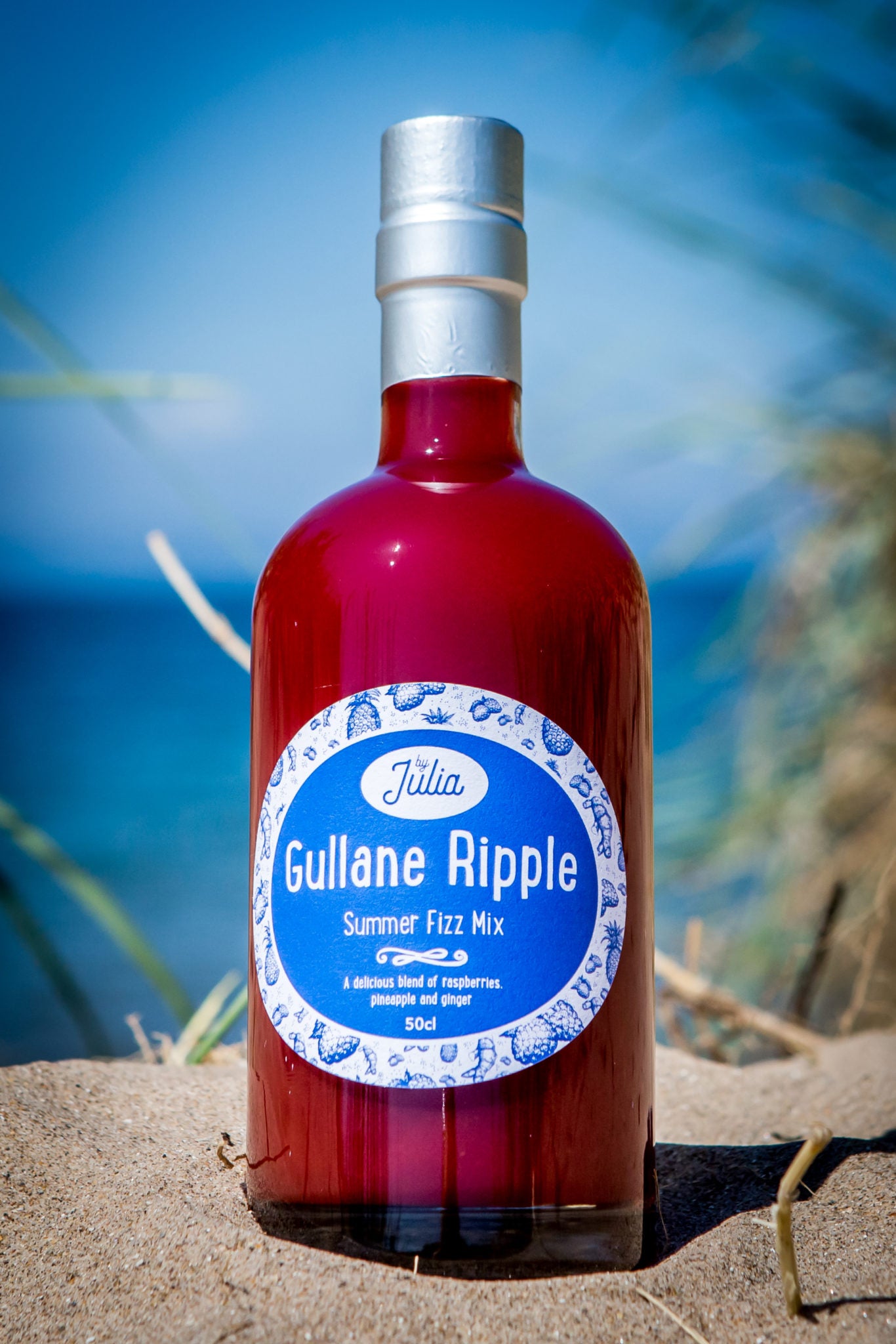 Gullane Ripple
Whilst preparing for my first official season with Gullane Glögg in 2017, I started to think towards the rest of the year, after all Mulled Wine is quite seasonal, not really a drink you would have on a hot sunny day.
So during the summer of 2017 I tried out various concoctions and after lots of taste tests (it's a hard life!) settled on a refreshing blend of pineapple and raspberries (harking back to my childhood – do you remember those chewy sweets – fruit salad?) with a spicy kick of ginger, calling it Gullane Ripple
It is delicious with sparkling wine, white wine, beer or cider and also as a standalone adult soft drink mixed with sparkling water. A generous splash of Gullane Ripple is all that is needed to add a taste of Summer to your drink.
Gullane Ripple was launched for the Summer season 2018 and has been a huge success!
Gullane Ripple is available exclusively online.
Buy Ripple